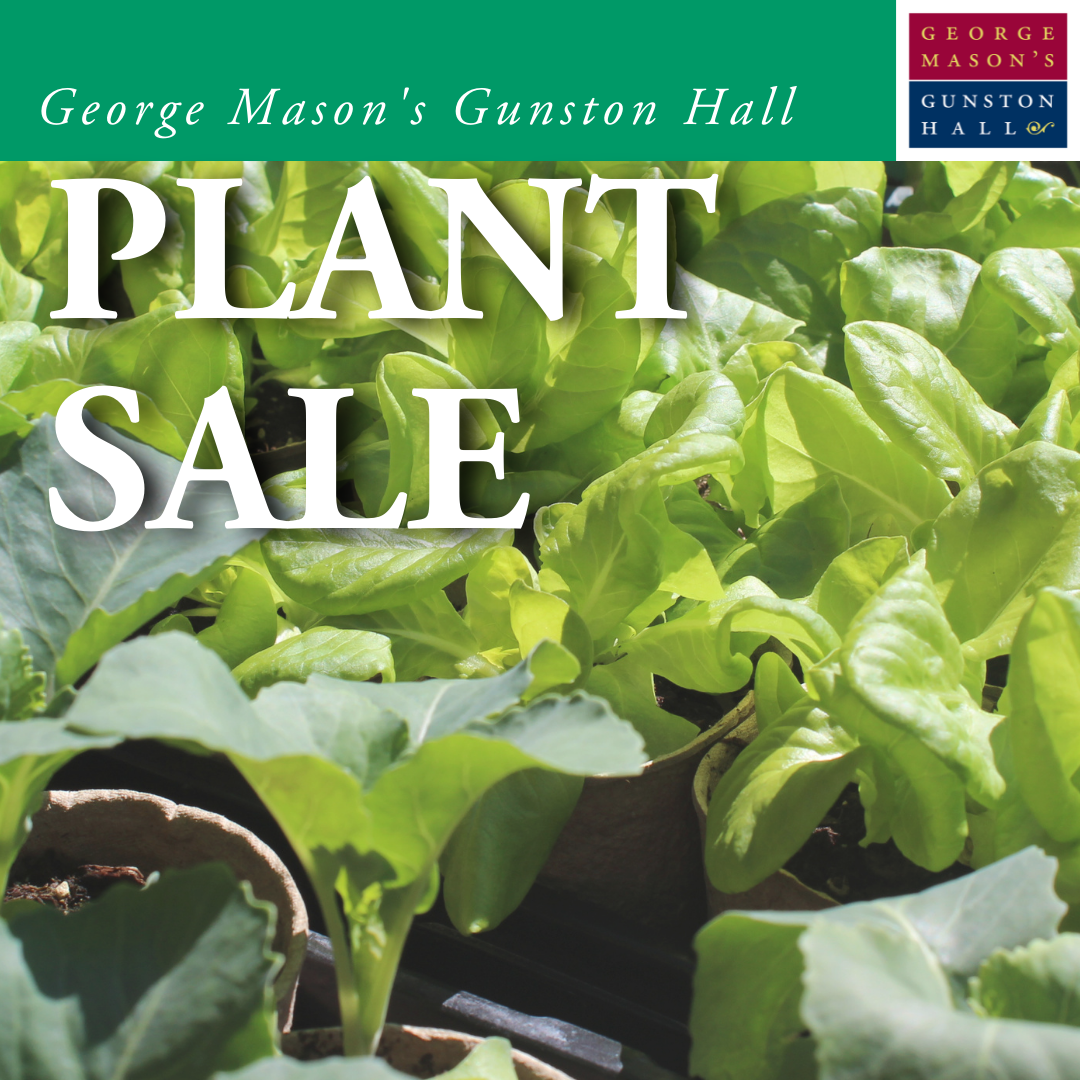 Plant Sale
Are you an avid gardener looking for something new?  Or perhaps you would like something fun for a window box, patio, or balcony?  Look no further!  The Gunston Hall plant sale is full of unusual herbs, vegetables, and flowers.
If you have been to Gunston Hall recently, you might have gotten a few peeks at the riverside garden restoration.  You may know that our planting beds feature plant varieties popular in the 18th century.  As we grow seedlings for the garden, we will plant extras for our plant sale.  Join us in April to purchase some of these historic specimens for yourself.
Each Saturday in April, as well as Sunday, April 30, you can drop by to pick up flowers, herbs, and vegetables grown on site.  Varieties include red bee balm, love-in-a-mist, spotted Aleppo lettuce, tennis ball lettuce, and chervil.  Every week, the selection will be a little different.  Check out that week's plant sale website for details.
Cash and credit or debit cards are accepted.
Want to order for pickup?  Visit the Plant Sale Shop.  Check back frequently to see the options we'll have available each week.